Swedish summary of our recent findings from the project on Object performance in horses (February 2022):
Link to the summary: Syns inte – finns inte? Hur mycket förstår en häst?
Swedish and Danish media about our project on social cognition in cattle (July 2021):
Our project on social cognition in cattle has received some attention in the Swedish media over the summer. We have conducted the experiments at the agricultural school in Uddetorp, Sweden, and during the last weeks of the experiments were invited the media to come and watch.
Read more from the various channels below (in Swedish):
ATL.se – Kors intelligens studeras i sommar
Skaraborgsbygden.se – Kor på kurs vid Uddetorp
Press release in Jordbruksaktuellt – Hur tänker kor?
Naturbruksförvaltningen (Västra Götalandsregionen) – Kan kor lära av varandra?
Press release in Danish media: Mælkeritidende.dk – Clever as a cow
---
Swedish media release about our newly finished project "Hangry" (January 2021):
Follow the link to read the full article in Swedish: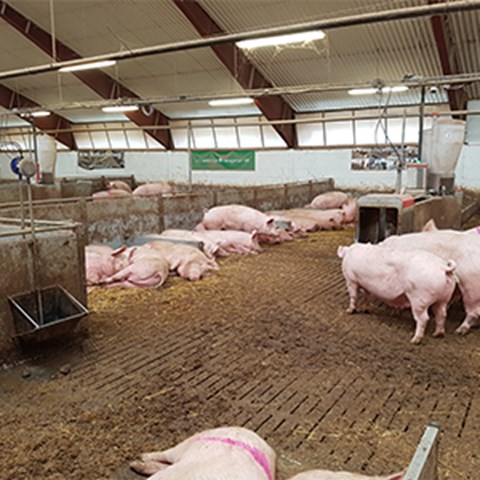 Swedish media release about our new Equitation Science PhD course (July 2019):
Follow the link to read the Swedish media release: https://www.tidningenridsport.se/unikt-tillfalle-till-fortbildning-om-hastars-beteende/
Looking for information about the course in english? Please see the latest blog post or the course webpage:https://www.nmbu.no/en/students/nova/news/node/37165
New Swedish interview about my research on calving pens (Nov 2018):
A little teaser about my defence in University media at SLU (Jul 2018):
"Newly graduated postdoc in Animal Welfare at Biosytems and Technology". The news are in Swedish, link.
New University media article published (Dec 2017):
What can cows smell and ow do we test this? New article in the University Media just out! Find it via the link: Article
---
New University media article published (May 2017):
My first PhD article indicated that olfaction may play a role when cows select where to give birth to their calf. This has recently led to an article in the University News site called 'News in Cattle Research' or in Danish 'Ny Kvægforskning': Link til University media
---
New paper results in media attention (Mar/Apr 2017):
This spring we published the results from our study on calving pen design. This study showed that cows with prolonged calving sought additional isolation at calving. This topic has been of huge interest to the danish media, both university media and the national agricultural news papers who called us up to do an interview. Here are some of the articles that was published:
---
Interviews with 'The Horse' on equine research within social transmission and learning (Feb and Aug 2016):
Journalist Christa Lasté-Lasserree from The Horse wrote the article: 'Navigating barriers: Can horses watch and learn? February 2016, Link
Christa Lesté-Lasserree also wrote the article 'Study confirms demonstrator horses can have a calming effect' in August 2016, Link